$18.17 Donated to Rescue this month
We believe in giving back!
On top of our donation from qualified purchases Kierbets Designs was also involved in transporting a rescue this month. We were only one small link in a chain of people who drove this sweet little girl from the caring arms of her foster Mom in IL and delivered her into the loving arms of her forever Mom in East Central WI. 
We drove 1.5 hours south to meet the other transport volunteer in a parking lot, and after a short potty and water break we were off again, this time retracing our steps north. This sweet little girl was so quiet on the ride I checked several times to be sure she was okay. She peeped out at us periodically as if to say "Where are you taking me now?" When we arrived at our destination it was as if she knew she had a new life. What a feel good moment that delivery was! I don't know who was more excited.
We are working hard on some wonderful new designs which will be released in the next few weeks and can't wait to hear your feedback!
May 18              $  35.00                Donated   $   3.50
Jun 20              $  35.70                 Donated   $   3.57
Jun 24              $  26.95                 Donated   $   2.70
Jun 26              $  42.00                Donated   $   4.20
               Total Donated     $18.17
Recipient Organization was Greater Chicago Cavalier Rescue http://gccavalierrescue.org/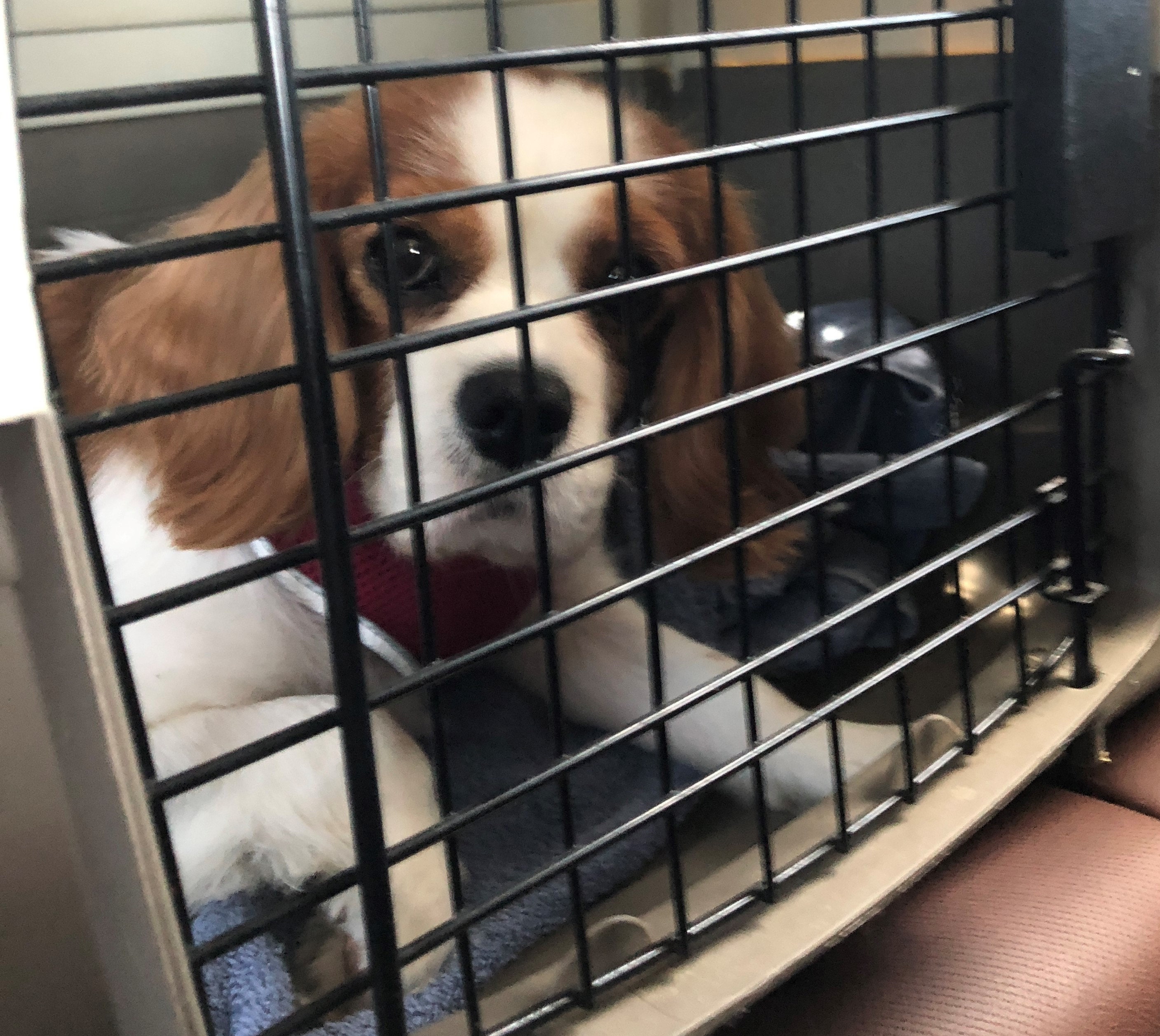 At Kierbets we have a special place in our heart for Dog Rescue.  When I decided to open the shop I spent a good deal of time trying to figure out how we can incorporate my passion for rescue. Here's what I came up with; 
Any Item in our store showing an (R) in the description will be designated as a Rescue Donation Item. A percentage of the item will be donated to a 501(c)(3) Dog Rescue Organization of our choice. 
The amount of donation varies, and will be listed in the item description.
- Kierbets Designs